Top 5 Greatest Movies of All Time
Movie or film industry comprises both commercial institutions of filmmaking and technological production companies as well as cinematography, film studios, movie festival distributions, actor, film crew, director and much more in order to bring an amazing movie to the big screen. Therefore making a good movie is more challenging that you might think.
Today we bring you the list including the greatest movies of all time according to movie experts and fans. The list includes different movies from art house cinema to highly-regarded classic movies. We know that you are interested in knowing the greatest movies ever made, so let's begin.
---
1. The Godfather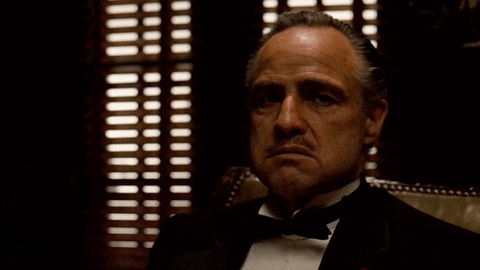 First on our list is 1972 movie The Godfather directed by famous Michigan-born director Francis Ford Coppola. The movie's leading stars include Al Pacino, Diane Keaton, Marlon Brando and James Caan. However, any further explanation regarding the leading stars is really unnecessary since almost everyone on the planet at least once watched this Hollywood classic.
The movie is based on Mario Puzo's novel. The story portrayed fictional New York crime family from 1945 until 1955 under the family's patriarch Vito Corleone. The character was masterly portrayed by late Hollywood actor Marlon Brando. The movie was a blockbuster breaking record before becoming the highest growing movie of 1972 earning around $81.5 million in theatrical rentals in the United States and Canada.
---
2. The Shawshank Redemption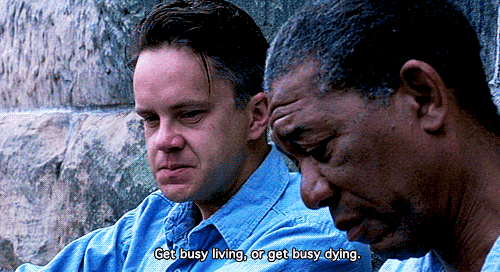 The Shawshank Redemption is a movie about loyalty, patience and time. These features really grew on you at the very beginning of the movie as the story progresses revolving around two men serving life sentences in prison. The two-man soon enough becomes friends finding their friendship as a way in order to fight off despair. The movie was released in 1994 directed by Frank Darabont based on Stephen King's short story Rota Hayworth and Shawshank Redemption.
The leading stars of the movie include Morgan Freeman and Tim Robbins. The story is narrated by Morgan Freeman who portrays Red Redding who has been inside the Shawshank prison for many years. The rest of the story you will find yourself if you haven't watched it yet. The movie opened to very positive reviews, despite its poor box office return.
---
3. Schindler's List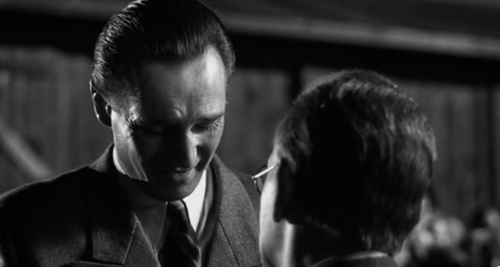 One of the best Steven Spielberg's movies is definitely Schindler's List released in 1993. The story portrays events in German-occupied Poland during devastating years of World War II. The leading character Oscar Schindler is portrayed by Hollywood actor Liam Neeson. After witnessing Jewish persecution by the Nazi Germans, Oskar becomes concerned for his workforce.
The movie is based on the Thomas Keneally's novel Schindler's Ark revolving mainly around ethnic German businessman Oskar who puts in jeopardy his own life in order to save the lives of Polish-Jewish refugees. The idea for the movies was first proposed by Poldek Pfeiffer in early months of 1963. Poldek's mission was to tell Oskar's story to the world. Later Steven Spielberg became interested in the story when he was given Thomas Keneally's novel. The movie received acclaim from both audiences and movie critics becoming Steven's dramatic masterpiece.
---
4. Raging Bull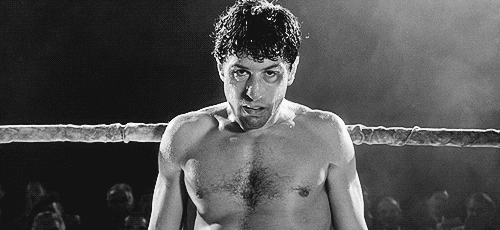 Movie Ranging Bull portrays an emotionally self-destructive boxer on his journey through life as his temper and violence lead him to the top while destroying his life outside of the ring. The movie is directed by acclaimed director Martin Scorsese released in 1980. It is based on memoir Raging Bull My Story written by Mardik Martin. The leading star of the movie is Roberto De Niro portraying the main character, Jake LaMotta who led by his violent temper lost his wife and family.
The movie is all about that brute force, grief, and anger. It is about a man's inability to cope with his life and to understand women. The brew of anger and violence combined with no proper advertising led to the movie's poor box office return of only $23 million. However, the public and critics loved it, so it deserves this fourth place.
---
5. Casablanca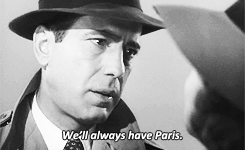 Casablanca is a romantic comedy released in 1942. The movie is directed by Michael Curtiz, a Hungarian-born director who went from an unknown name to one of the most prolific directors in the history of the movie. His most notable movie is definitely Casablanca based on a stage play by Murray Burnett and Joan Alison named Everybody Comes to Rick's. The movies follow a cynical American expatriate who accidentally encounters on a former lover eventually leading to complications.
The movie's leading stars include Ingrid Bergman, Paul Henreid, Humphrey Bogart and Claude Rains. Casablanca was deemed as historically, culturally and aesthetically significant so it was selected for preservation in 1989. Later many movie critics stated that Casablanca's script is the best of all time.