Top 5 Most Followed Instagram Celebrities
We all know that Instagram is the most popular photo-sharing platform that most of us use. Instagram is, in some ways, considered more popular than Facebook. This app has over 700 million users. But do you ask yourself, what superstars or celebrities have most Instagram followers? If you want to find out, buckle up because you are on the right place.
---
1. Selena Gomez – 128 million followers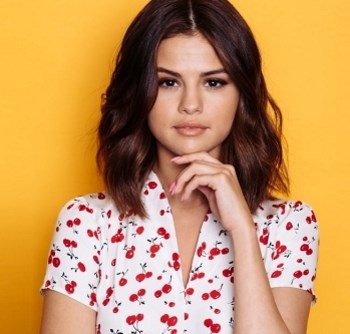 Selena Marie Gomez is a famous American singer and actress, born on July 22.,1992. She began her career as an actress in some children's TV shows and movies. Selena released her first musical album in 2013, and since then her popularity rapidly has been growing. She had her breakthrough with Disney in the first place, and solo musical career afterward.
She is a true beauty that has already scooped some awards in the musical world such as ALMA award, American music award, MTV Music award and lot more. Gomez is a cutie, but also a benefactor who has worked with many charitable organizations, and has become a UNICEF ambassador with 17 years. As for the Instagram, she is in the first place with 128 million followers, with 14 million more than our number 2 on list, Ariana Grande.
---
2. Ariana Grande – 114 million followers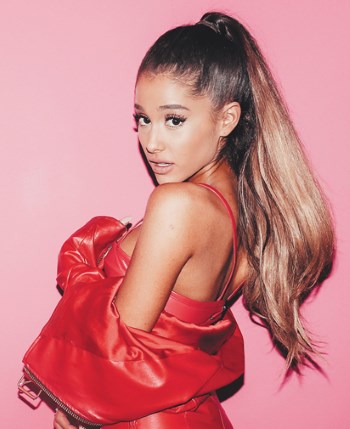 Ariana Grande-Butera is placed second on our list of most followed Instagram celebrities, having 114 million followers. Like Selene Gomez, she is also coming from show business, as an actress and singer, having a similar story of development and success like her colleague Selena. Ariana is one year younger, but she managed to make and maintain a successful career and very nice public image.
All of her three full albums are certified as platinum, she was nominated for Grammy awards, and she snapped a few awards already such as MTV Music award, three American Music Awards, and some other accomplishments for roles in children TV Shows on Nickelodeon TV. She is one of those social media active celebrities having 15 million subscribers on her YouTube channel, 50 million Twitter followers, and about 30 million followers on Facebook.
---
3. Cristiano Ronaldo – 112 million followers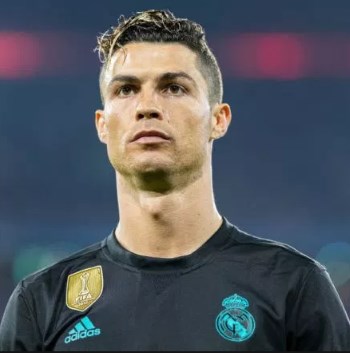 Cristiano Ronaldo dos Santos Aveiro was born on February 5th 1985. He is a Portuguese football player, who currently plays for FC Real Madrid. He has won some prestigious rewards such as five FIFA Ballon d'Or, and the first footballer in history to win 4 Golden Shoes awards. After he moved to Real Madrid in 2009, for a record-breaking 94 million euros, he won everything a footballer can win, writing history.
He is also known as a kind-hearted person, who donates a lot to charity. He is loved worldwide due to his nice gestures, especially to kids. He is a pretty active on social media having 112 million followers on Instagram, and staggering 120 million likes and followers on his official page on Facebook.
---
4. Beyonce- 107 million followers
Beyoncé Giselle Knowles-Carter is a singer, dancer, and actress from the United States of America. She was born in 4.September 1981. As a child, she was gifted for dancing and singing, and eventually, she started her career in the show business, somewhere around 1997. She has won numerous awards for top-selling albums and singles. She also won an amazing number of 22 Grammy awards, 24 MTV Music Awards, which makes her a living legend we all appreciate and love. She is also well-known as kind-hearted person with regular donations to all sorts of charity foundations.
As for the social media, they all love her. She likes to promote family values on her social media, especially Instagram, where she has about 107 million followers. She also has 64 million fans on Facebook and about 2.8 million subscribers on her official YouTube channel.
---
5. Taylor Swift – 103 million followers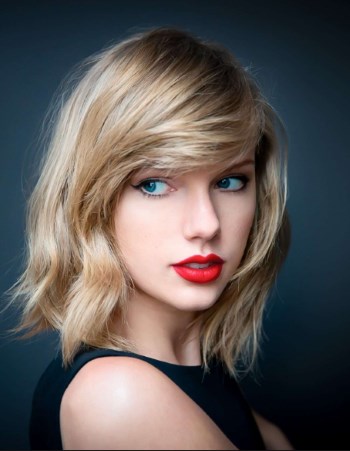 Taylor Alison Swift is a songwriter, singer and part-time actress from the United States of America. She was born in 13. December 1989. She started her career as a country singer. Later she embarked on the pop music stage as well. She has won lots of awards, such as 4 Grammy awards, youngest Album of the year winner and much more. She is considered as one of the bestselling music artists in the history, selling 40 million albums and having 120 million single downloads. She is very respected and influential. Taylor was on Forbes list as one of the top-earning women in the music industry.
She is loved by all of us, because she is one gentle and dear girl, as she entered Person of the year finals in 2014. She is always online on social media having around 103 million followers on Instagram, 74 million followers on Facebook, and around 1.8 million subscribers on her YouTube channel.
With fame and a lot of followers celebrities also tend to acquire a lot of earning trough the years. Check out this list with the richest actors right now.