Top 5 Best Tablets for 2017
To stay informed and entertained in the modern world, you will be looking for a decent tablet for everyday usage, which can replace your notebook when you're on the move. In the tablet world, there is a lot of option and competition, so we have decided to introduce you to the some of the best tablets.
---
1. New 2017 iPad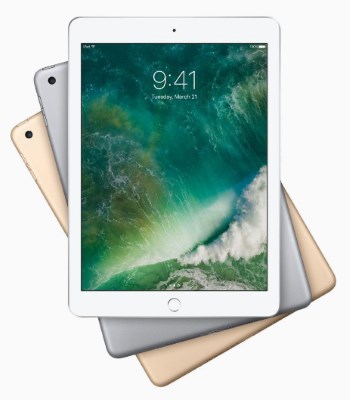 The best tablet you can currently buy is definitely new iPad, with a great 9.7-inch display, power from A9, and a more affordable price than the model it is supposed to replace – the iPad air 2. New iPad is actually not a revolution in this area, it is basically the same model as its forerunner. Some of the new updated and upgraded feature is new, more powerful chipset, with Apple's A9 chipset, which gives more speed and better performance to the new iPad, but it comes with a price, literally.
There is no model of 16 gigabytes memory, because iPad produced only 32 gigabytes model, and by considering that the new iPad 2017 model is a lot cheaper than iPad Air 2, it does pay off. We must add that it, unfortunately, does not come with 256 Gigabyte option, and it is thicker than the iPad Air 2.
PROS:
Long battery life
More affordable than before
Beautiful 9.7-inch screen
Faster performance than the model it replaces
CONS:
Single, bottom-firing speaker
No smart connector for keyboards
It's a bit thicker and heavier than the iPad Air 2
---
2. iPad Pro 10.5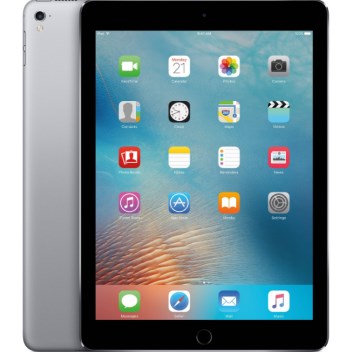 iPad is presented as improved and bigger version of PRO. It was a tough decision on calling new 2017 iPad as the best tablet in the world or newer and simpler iPad, but we must put iPad PRO 10.5 in second place because of its price. If u can get past the bigger price, or if you really need a tablet that can catch up with updates of all apps, then you should take look at this little machine. This is considered as an iPad for professional use, but also is simplified for everyday usage, so it will surely find its customers.
The iPad Pro 10.5 comes with the great audio system, and a great speaker has a 512 gigabytes mode, but huge screen adds maybe too much on the price, and besides that, it cannot be considered as a good laptop substitution.
PROS:
Incredibly powerful for an iPad
Excellent cameras
Smooth and crisp screen
Ultimate size
Excellent battery life
Slightly larger size makes typing easier
Faster refresh-rate display also means faster Apple Pencil responsiveness
CONS:
Expensive
Keyboard is necessary but extra
Included charger is significantly slower than a USB-C MacBook charger; the included Lightning cable is also still using USB-A
---
3. Samsung Galaxy Tab S3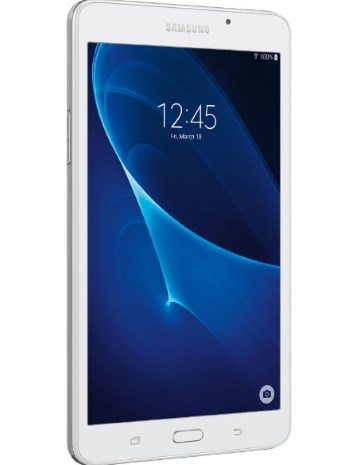 Third place on our list is taken by Samsung and its tablet model known as Galaxy Tab S3. It can be considered as a first-class rival to the overwhelming iPad domination in the area. This device maybe cannot be considered as best, but it sure is one of the best you can buy. It has a great performance, great display, and lots of accessories, who intend to counter iPads.
His price is a little overblown, but it is a great option when it comes to tablets. It has a great superior design, comes with S-Pen stylus, and it has a great HDR-ready screen. Maybe, it still cannot replace your notebook, but it will show himself as a great replacement.
PROS:
Fantastic 9.7-inch screen
Comes with a capable stylus
Super small and light
Long-lasting battery
Samsung Flow lets you receive and respond to Galaxy smartphone notifications on the tablet
CONS:
Boring design, odd button placement
Keyboard costs an extra $130
Just as expensive as iPad Pro
Photos look like 2000s webcam images
Finicky fingerprint sensor
Despite the hype, HDR content is not available on the tablet yet
No water resistance
---
4.iPad Pro 9.7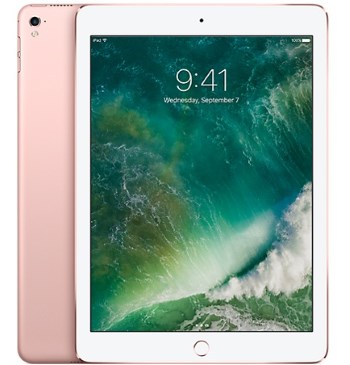 Another iPod took a place on this list, as it comes as a lot cheaper option of iPad Pro 10.5. It is an excellent tablet, with lots of power and improved mobility. This device offers you a power equivalent to iPad 10.5, as well as some accessories like Smart Keyboard and it supports Pencil. Also, one of his great features is his size, as it comes in considerably smaller size, it is more practical to use.
iPad Pro 9.7 comes with a brilliant set of speakers and a 256 gigabytes version, but the smaller display could be a little difficult to master when multitasking. It is a proper notebook replacement, although it lacks a little bit of power in comparison to the great iPad pro 10.5, it has a lower price so it is a good alternative.
PROS:
Great performance
Long battery life
True Tone display
Excellent camera
Looks just like an iPad Air 2
Excellent build quality
CONS:
Reach slightly exceeds its computing grasp
No expandable memory option
Smart Keyboard is more cramped, which makes typing more frustrating
More expensive than the iPad Air 2
---
5. iPad Mini 4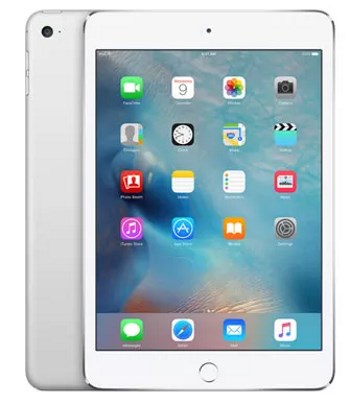 The fifth tablet on our list is iPad mini 4, consider as the best small-screen device of this kind. Nowadays, this iPad is one of the best in competition, as it provides great performance with its small 7-inch display. If you like to design and performance of its stronger version, iPad PROs, and iPod Air 2, but it is or too expensive or too big for you, treat yourself with this little gadget, because it contains all the best from Apple's tablet creation.
He may lack Pro keyboard and Pencil support, but in general, it has a great screen, and upgrade features, and has a more than decent amount of power to provide you best everyday experience. It doesn't have a stronger, PRO version, but it will prove to be one reliable device.
PROS:
Excellent build quality
Gorgeous screen
IOS 9 multitasking
Faster A8 processor
CONS:
Expensive
Lackluster speakers
IPad Air 2 and iPad Pro offer more
If you're in the market for some different tech devices feel free to check out our other top 5 lists in the same category.