Top 5 Tallest Buildings in the World
We live in a modern era, where tall buildings are nothing new and unusual. It even seems that it is becoming a tradition to build towers that are 300, 400 meters high. Besides that, it seems that some kind of competition is going on between countries, in order to hold tallest buildings on their own ground.
As the technology and materials continue to develop, it unlocks new heights and possibilities when it comes to the building amazingly huge skyscrapers. So, if you are looking for the tallest buildings, you are at the right place, as we bring you the top five tallest buildings in the world, as in 2017.
---
1. Burj Khalifa – 828 meters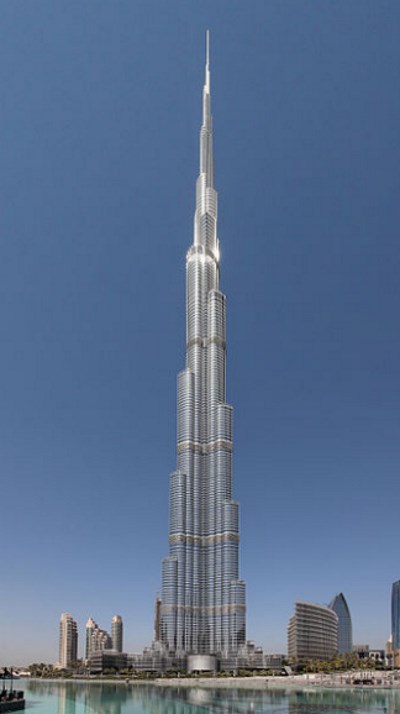 Burj Khalifa initially named as Burj Dubai is the tallest building in the world, since 2008. It is located in Dubai, United Arab Emirates. It is known as the "tallest of supertall". It has a total height of amazing 828 meters. The building of Burj Khalifa started in the beginning of 2004, and it was opened for the public on January 4th 2010. Great Burj Khalifa was designed by architect Adrian Smith, and it cost staggering $1.5 billion.
This building has broken most of the world records in this domain, and some of them are building with most floors (211), world's longest distance you can travel with elevator (504 meters), and it contains some other few very interesting records as well like world's highest nightclub at 144th floor, world's highest restaurant that is located on 122nd floor at approximately 442 m.
---
2. Shanghai Tower – 632 meters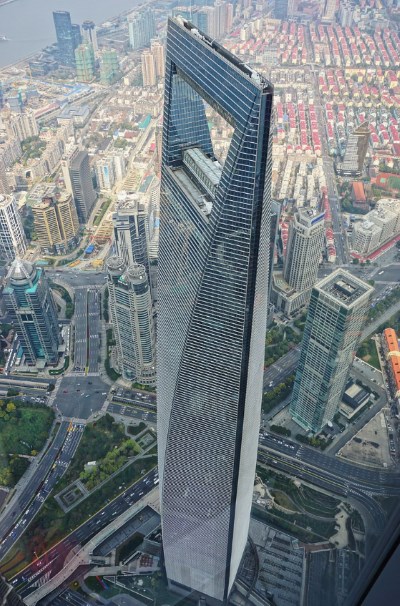 Second-placed tallest building in the world is the Shanghai Tower. It is located in China, and it has 128 floors, with a height of 632 meters. Since 2015, it has beat Burj Khalifa with the highest usable floor (placed on 578.4 meters), and highest observation deck ( 561 meters ). It also has fastest elevators with an amazing top speed of 74/h or 20.5 m/s.
Construction of Shangai Tower began in the beginning of 2004., and it was finished on 1. October 2009. Tower was opened for the public in 2010. Shanghai Tower was designed by international architecture firm Gensler. The construction of the tower cost around an astonishing $2.4 billion, which is almost a billion dollars more than Burj Khalifa.
---
3. Abraj Al Bait –601 meters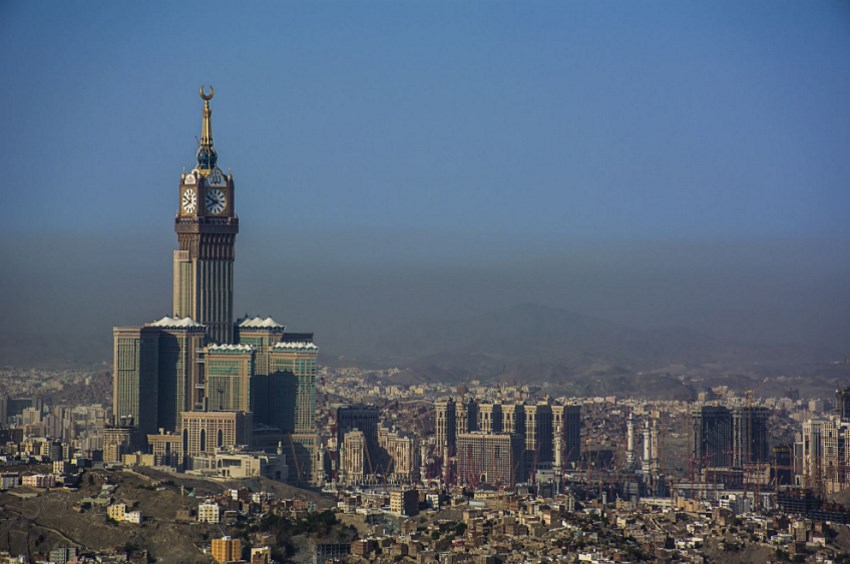 The third building on the list of world's tallest ones is Abraj Al Bait. It is a seven-skyscraper hotels complex, located in Mecca, Saudi Arabia, with a height of 601 meters. The central hotel has a world's biggest clock, with a staggering 43-meter diameter, that is placed on Makkah Royal Clock Tower. Saudi Binladin Group, the largest company in Saudi Arabia has developed and constructed this building. Its total construction cost was amazing $15 billion.
The building was initially supposed to be around 734 meters tall but in 2009. it was decided to finish things off at 601 meters. Abraj Al Bait construction took about seven years to complete, and today it is mostly hotel complex in addition to shopping malls and restaurants.
---
4. Ping An Finance Centre –599 meters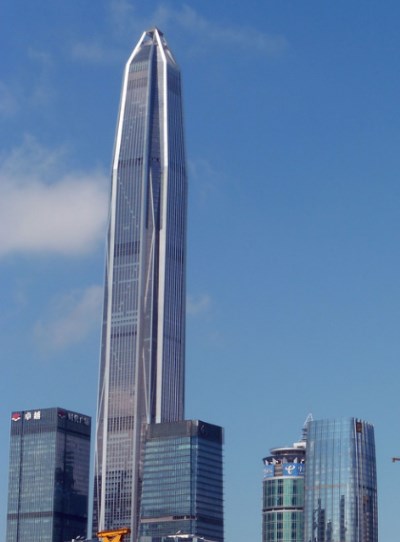 Ping An International Finance Centre is another building from China, that is part of our top five tallest buildings list. It has 115 floors, with a height of 599 meters, including antenna, which makes it fourth tallest building in the world. It was built from late August 2010 to 2017, so it is one of the newest buildings on the list. The building was designed by architectural firm Kohn Pedersen Fox Associates, from the United States of America.
The Ping An International Finance Centre has offices, hotels and small shopping areas, a huge conference center and an exclusive shopping mall. As we can see from its name, there is also a Ping An Insurance headquarters. Also, there is one of the coolest features of the building, an observation deck, situated at 550 meters.
---
5. Lotte World Tower – 555 meters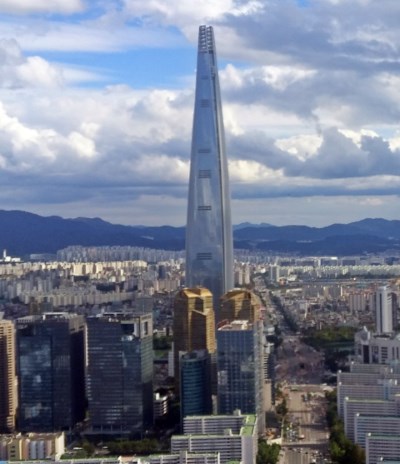 Fifth building on this list comes from Seoul, North Korea. Lotte World Tower is a 555 meters high, and it has 123 floors. It's construction started back in 2010, after spending 13 years of detail planning and preparation. It was opened on 2nd of April in 2017, which makes it the newest building on our list. What is interesting to say for this architectural creation is that it can withstand winds with speed up to 80 m/s, and sustain almost disastrous earthquakes.
This building is made from some toughest materials, due to its location that is liable to tough nature conditions. Lotte World Tower contains a beautiful observation deck, which spread on few top floors, containing cafes, terraces, and photo zones. It also has private offices, prime offices and Lotte Hotel of course.