The NBA has been around for almost seven decades. During that time, many great players have graced the court. There have been greats who have come and gone. And others who are here to stay. For one to qualify as a top player in the industry, there is a lot to consider. First, there is the issue of individual accolades that one has garnered in their career. The second factor is the player's statistics. And the third is a player's contribution to the team. How successful is the team as a result of the player? These are the determinants of a top player. Let's get into which players make the cut in this regard:
---
1. Michael Jordan
Michael Jordan is quite the NBA player, and he has many accolades to his name. Examples include six NBA titles, six Finals MVPs and five reg. season MVPs. People regard him as the greatest player, and it is not for naught. He was a Chicago Bulls legend who was able to dominate both sides of the ball.
His success came before his NBA title win. In 1988, he got named as the MVP, Defensive player of the year. His season was quite impressive as he got thirty-five points on 53% shooting. Additionally, he had 3.2 steals, 1.6 blocks, 5.9 assists, and 5.5 rebounds. With all this going on, it was clear that he was a legend in the making. It is therefore not a surprise that he now has a GOAT status. Who else would be deserving of such status if not him?
2. Bill Russell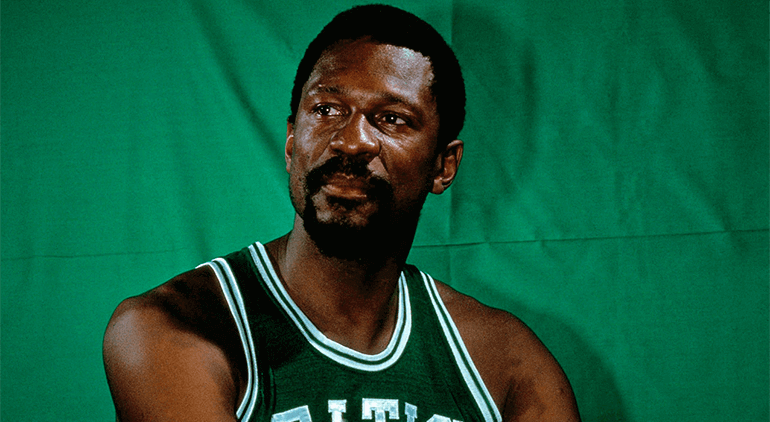 Bill stands as the most excellent defender that ever graced the court. As a player in the Boston Celtics, he led the team to 11 NBA championships. He has many titles to his name as a result of his successful career. They include 5 reg. season MVPs and 11 NBA titles, among others. His career playoff stats stand at 4.7 APG, 24.9 RPG, and 16.2 PPG.
You will find that his offensive stats are not that much. However, his consistency is what helped him positively impact the team. He was able to stay dominant during the games, and this is what helped him excel. However, that is not to say that they are not impressive. Stats show that if blocks, as well as Finals MVPs, were to be part of the determinants, he would have emerged the winner.
3. Magic Johnson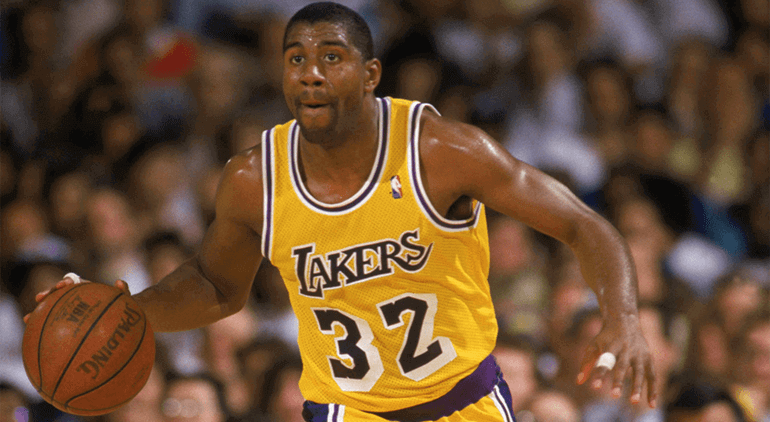 As his name implies, he did work some magic on the court. His career playoff stats stand at 7.7 RPG, 12.3 APG, and 19.5 PPG. He has many accolades to his name including 3 reg. season MVPs, 3 Finals MVPs, and 5 NBA titles. His large frame came in handy in his defense career.
4. Kareem Abdul Jabbar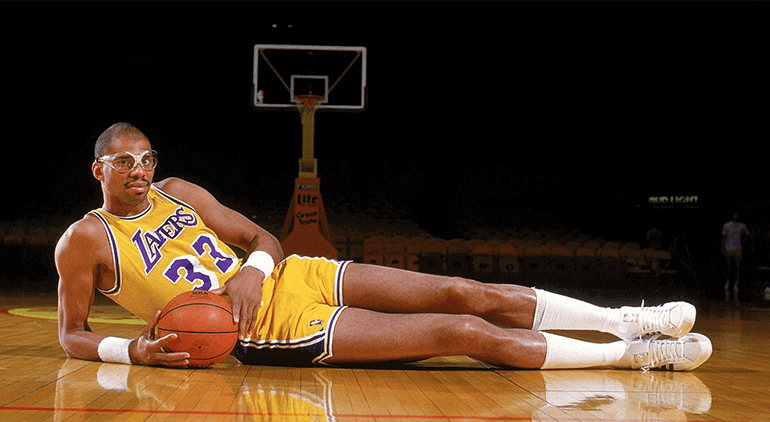 Kareem had a consistency that was unparalleled in the court. As a result, he has many accolades to his name. They include 6 reg. season MVPs, 2 Finals MVPs, and 6 NBA titles. His playoff stats stand at 24.3 PPG, 2.4 BPG, and 10.5 RPG.
5. Larry Bird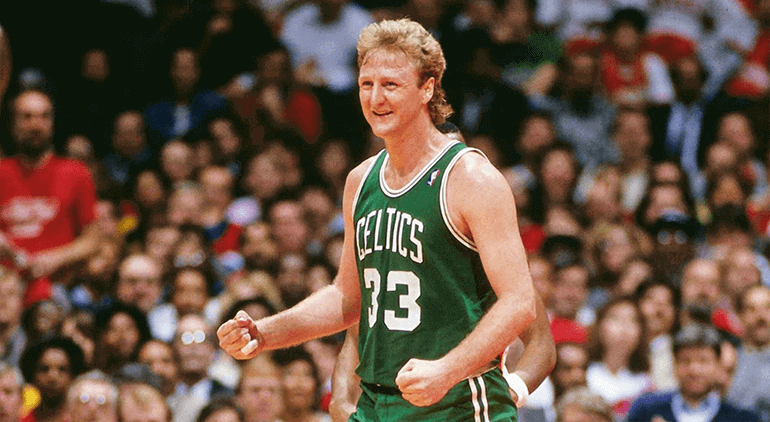 Larry was not the most athletic player, but rather, the most dominant. He had excellent skills, which included his deadly jump shot. Accolades to his name include 3 reg. season MVPs, 3 NBA titles and 2 Finals MVPs.
---